Best Practice Training
… How to best present, negotiate, sell, manage and lead. How to embed effective tools and techniques to facilitate cross-cultural working and manage change …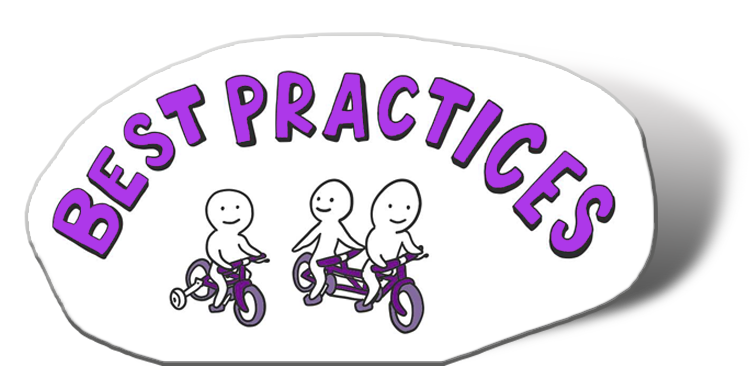 Lizzie offers a great many tools (core skills training) to optimise best practice across a wide variety of disciplines and businesses:
Please get in touch for more information. See summaries for some of these areas below.
Presentations – Presentation Dynamics
(also see storytelling in business)
Apparently people are more scared of presenting in public more than they are of dying. Often it is the thought of it, and fears around what could go wrong that paralyse people. We have a range of presentation skills courses, from beginner through to advanced, covering all sorts of topics, including:
Preparation

Meeting audience requirements (what the audience needs to know before they can even listen)
Understanding who your audience is
Creating Flow

What are the 'invisible rules' that can get in the way?
Structure of Presentations
Getting to Confidence – dealing with nerves

Visioning and Anchoring techniques
Working with status
Getting yourself set
The Primacy Effect

The Golden 3 Minutes
What's the story?
Making your presentation 'sticky'

Where's the glove?
Directing narrative flow
Vocal and Physical Delivery
Handling Difficult Questions
Dealing with Hostility and the Unexpected (for instance the projector breaks down)
Some clients now with excellent presentation skills:
Better Briefs
Writing Better Briefs (Briefing Heaven) – When faced with producing or delivering a brief, people often freeze. The tendency is to put in too much information and not provide clarity or focus.
How a briefing goes can dramatically impact on the ideas and work that comes back. This interactive course helps delegates to understand what needs to go in and be kept out of a brief; both in the way it's written and how it's delivered. We give attendees practical experience of the process of writing and briefing-in work, creative output and presenting back.
What is it?
This 1 or 2-day session gives a clear understanding of how to develop succinct and informative briefing material. Delegates will understand the essential elements of a brief and get practical experience of writing a brief. Also, how it sits in relation to the whole briefing process.
Some clients who now write excellent briefs:
Getting to Insights
Today we have access to infinite amounts of data and statistics from both internal and external sources. This can lead to 'data paralysis' where we report facts rather than interpret their meaning. But to be of practical use, stats and facts needs to be turned into marketing insight and useable information. Then they reveal what should be done differently, what needs to change and what action to recommend.
Areas covered in this can include:
What is an insight? And equally important – what is NOT an insight
Understand what a good insight is; what it looks like
Understand when the brain is in a state that's more receptive or creative, able to receive insights
How to generate good observations, including interruptions to routine and appreciation of different stimulus to find observations
How to turn observations into insights, so everyone is able to do that 'magic'
The "other" target group. What does it take to inspire your creative partners?
From data to insight: ways to take data, information and team experience and wisdom, then turn it into insight which inspires
How to evaluate an insight
We can help you address and improve all aspects of leadership, creating tailor-made sessions to suit your particular, specific challenges. Typically, these can include:
An understanding of the qualities needed to be a leader
Helping teams to learn and practice some leadership skills, particularly around communication
Bringing greater clarity to your own leadership style
Helping teams to work together and behave as a team
New insight into the core elements of leadership
How to get the best out of the team collectively to help them succeed
Behaviours and skills for being an effective leader:

Setting the Vision
The Use of Values
Motivation
Giving Feedback
Effective Delegation
Handling Challenging Situations
Teambuilding
Teambuilding takes many forms. The exercises we run are interactive and fun and have a clear purpose, so the outcome of our sessions is that the team bond and collaborate better.  Also see Facilitation & Workshops.
There are times when it's just important to get together and do some work as a group. This is best if there is a common interest to work on.
Understanding how you relate and communicate to yourself, your team mates and to clients could be one of these themes. This session uses lots of different tools and techniques and inspiration drawn from many places including Improvisational theatre, NLP and the mind's untapped creative resources.
We run teambuilding sessions around many different areas:
Communicating better together
Getting to new ideas
Understanding what we stand for as a team
Improving our relationships
Getting to our objectives and strategy
Teambuilding sessions have been run for lots of different organisations:
Discovery Channel
20th Century Fox UK
23 Red
Big Green Door
Nokia
Vodafone
Planning Shop International
Wyevale garden Centres
V&A Museum
New Ideas Now – Techniques for Creative Thinking
Businesses crave new (creative) ideas, it's their life-blood. And they want them now.
As product cycles shorten, competitors and information spreads faster and the consumer gets more demanding. Yet faced with this squeeze most companies do the same thing. They try harder. They push. They work longer hours, with more stress and less support, until they hit a wall.
That's where New Ideas Now comes in. We help organisations find new ideas by providing knowledge and stimulus from an unlikely source: the world of improvisation.
What's improvisation got to do with marketing, innovation, creativity and business?
In fact, there's a surprisingly strong connection. Improv actors are real-time, market-driven innovators. A team of people works together to create a product (a story) to satisfy a customer (the audience) under extreme time pressure (instantly, on-the-spot). They have to step into uncertainty, work in a state of constant flux and change, and create something coherent and successful together. They use a set of tools that absolutely anyone can learn and practice.
We can take you on a learning journey that sheds new light on several areas, including…
Introductions and Objectives
Creating Context
What do we mean by creativity?
We look at what people perceive 'creativity' to mean and at the same time give them a tool they can use to ask different kinds of questions.
Creative Behaviours
We look at some general principles of creative behaviour using the three core practices of:
Letting Go
Notice More
Use Everything
We go through a series of cycles of an experience/game/demo, leading to the presentation of ideas and reflection. We work with tools and methods for creativity, answering the needs of the team i.e. what is important to the business, ideas for the clients, ways of working etc.
Areas we can explore include:
Break Existing Patterns (related to letting Go)
Identifying routines and which ones can be broken to get to creative insight.
Combine and Connect (related to Notice More)
Finding creative ways to look at things in new ways and to combine and connect ideas together.
Embracing Constraints (related to Use Everything)
Constraints can lead to creativity and are not necessarily a hindrance. So we use choices as a way of getting to the essence of your message. Also, an exercise intriguingly called 'Impossible Task' can pull all these techniques together and bring out the learning from the session.
Results
Participants walk out with:
An understanding of 'creative thinking'
Tools and techniques to apply to their real issues to get to new thinking
A feeling that they have enhanced their creativity as a team and individually
Ideally, live briefs should be used for this 1-day session, to enhance the learning and make it tangible. We can deliver it in a half-day, but the techniques presented have to be fewer.
Facilitation Training
Facilitation Skills 101: Almost everything you need to know about planning and designing workshops – 1 Day (8-10 Delegates)
More and more, communication and creative businesses need to facilitate sessions; either for themselves or for their clients, in the form of a meeting or a creative workshop. And to be successful, it's vital that the person running these sessions has really good facilitation skills.
A facilitator is someone who helps a group of people understand their common objectives and assists them in achieving them, without taking a particular position in the discussion.
It's a tough role, as you have to employ a great many skills (organisation, planning the outline and exercises, listening, feeding-back etc) while being flexible. When something unexpected happens in the room, you need to be able to adapt and change in the moment.
It's also vital that a facilitator is less of a contributor and more a catalyst; helping the group achieve their aims, rather than dictating them. This 1-day course is designed to help delegates understand how to plan and deliver a relevant, organised and creative session.
We also offer other courses, including:
Presenting Internally
Selling Creative ideas
How to become a Trusted Advisor
Please contact us if you'd like to know more.